Aligning Heads and Hearts
You'll often hear us say we help our clients "align their heads with their hearts," meaning we help them achieve their strategic targets while engaging with and aligning the passions and interests of their talent. Yet this saying has a double meaning for us because internally, it also means we align our expertise with our passions to create powerful solutions for our clients.
For more than 20 years, we've used our innovative, proprietary, proven processes to help organizations realize their competitive advantage. Our professionals have experience in a variety of industries, working with organizations of all sizes, and we're passionate about forging trusting partnerships with our clients and helping them achieve success.
Our mission is to help organizations achieve extraordinary results and unleash the superpowers of their people to create a strong competitive edge.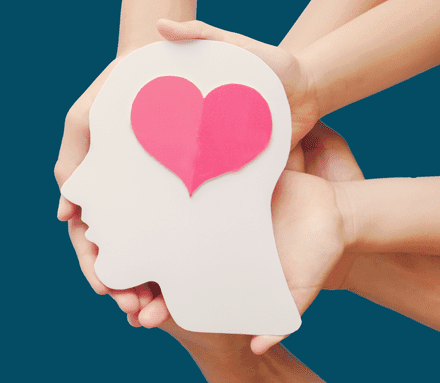 Delighted Clients In Over 80 Countries
Years Of Cumulative Strategy Experience
Of Clients On Average Execute Strategic Commitments As Promised
Focused on You
We are dedicated to helping you execute your business strategy by quickly aligning your people, culture, and goals.
Flexible Approach
Our proven process is designed to flex to accommodate the constant change that is the norm in today's world of work.   
Trusted Partners
We are focused on building a strong, trusting partnership. We'll be with you every step of the way until your strategy comes to life. 
Proven Results
Our clients execute 86% of their strategic commitments on time and as promised. That's 8x the norm according to a Harvard study.
Passionate Experts
We are practitioners, thought leaders, and former clients with expertise in a variety of industries. We understand your challenges because we've been in your place.
Our Core Values
We live our values for our clients and for each other.
Do the Right Thing
Be honest and act with integrity, even when no one is looking. Follow through on promises we make and admit when we are wrong.
Build Meaningful Relationships
Develop relationships with our clients and one another that make each person feel valued by fostering mutual respect, trust, interest, and positive regard.
Listen Intently and Adapt Quickly
Listen on many levels to hear beyond what is being said and focus on what matters to clients. Be prepared to adapt solutions to ensure they are relevant to clients.
Deliver Excellence
Be kind, responsive, and dependable in every assignment no matter how big or small. Deliver unmatched, best in class service.
Encourage Self-Development
Seek to learn new things and build new skills that will help to achieve success and realize goals.
{
"We roll up our sleeves and coach your team to the full execution of your business plans, optimizing your return on your planning investment. We commit to working alongside you to see the process through to success."
{
"As a former client, I know the value of what Dynamic Results delivers. By using the proven process, we exceeded our goals in both what we achieved and how quickly we achieved it. I joined Dynamic Results to bring that same power to others."