Actionable Insights For The Modern Leader
A mix of environment and experiences that may not be easy to create. In addition to providing your team members with challenging work, you must also challenge your people to grow and develop themselves. This improves company performance and increases employee retention. Developed by Dynamic Results, the Leadership Edge™ assessment provides the person being assessed with a clear, concise picture of how they:
Lead
Think & Decide
Are Driven & React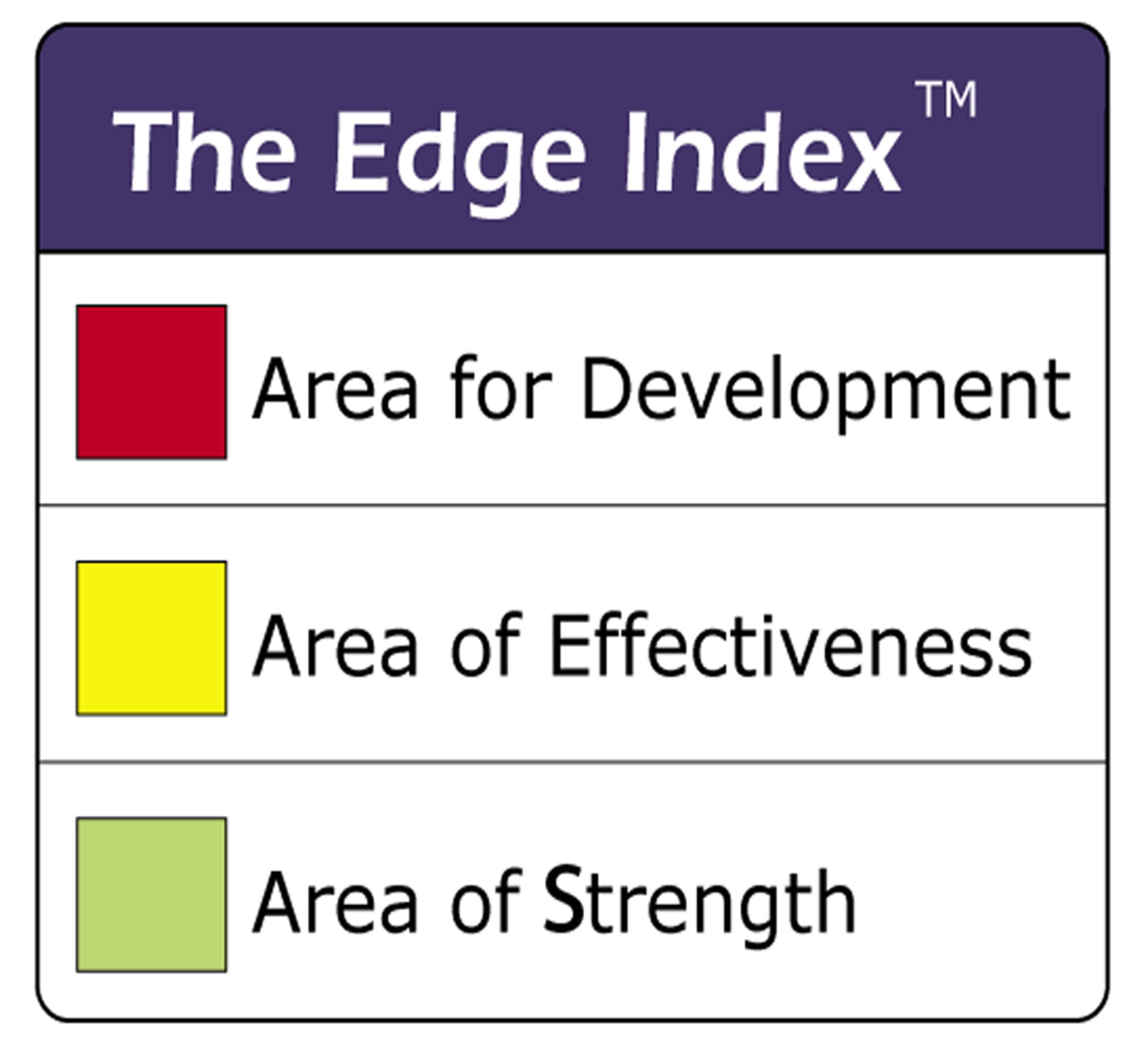 A More Complete Picture
A computerized algorithm is not enough to capture the complexity of human beings. The Leadership Edge™ blends a statistically validated assessment with a one-hour behavioral interview and a pre-assessment completed by the supervisor to provide a more complete picture of the person being assessed.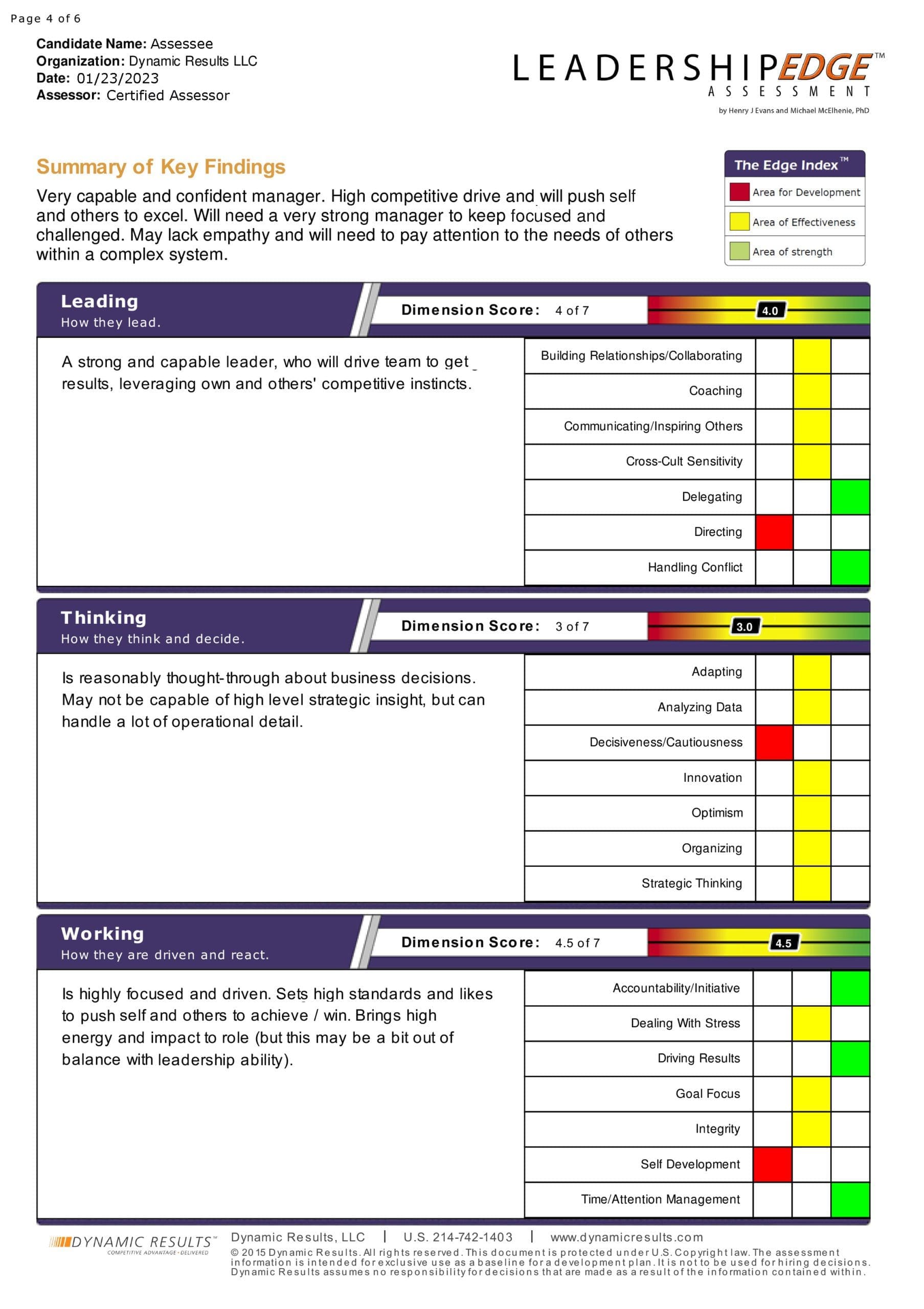 Be easy to read and interpret
Describe the person's competencies in just a few pages
Present a baseline for individual development planning

Use the Leadership Edge™ to understand and retain your top talent.